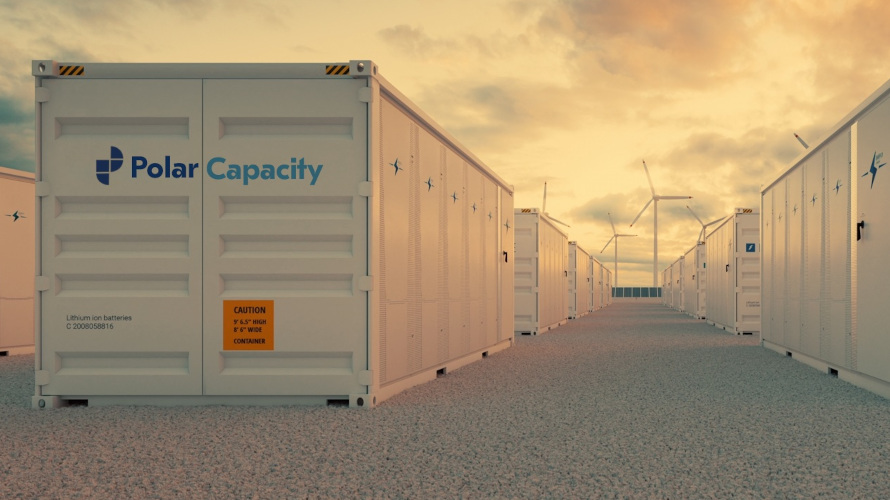 Stockholm Exergi and Polar Capacity invest in battery parks in Stockholm – 20 MW will be added already this year
The energy supply in the Stockholm metropolitan region is already facing significant challenges with increasing power shortages. To meet the region's needs, the energy company Stockholm Exergi and the power operator Polar Capacity are now investing together to build large-scale battery parks with a combined minimum power of 100 MW.
The two companies form a joint venture that will build battery parks to deliver power and support services that provide stability to the energy systems in the Stockholm area.
The first step for the newly formed JV will be to establish a 20 MW battery park in Stockholm county that will be completed in 2023. The plan is to develop several large-scale battery parks in the county with a minimum power of 100 MW. The battery parks are connected to the electricity grid and will help facilitate the ongoing energy transition and provide large-scale power when there are shortages in the system, not least in Greater Stockholm. However, the potential needs are significant, and more battery parks may become relevant to deliver the required support services.
– For Stockholm Exergi, this is an important step, broadening our business from heating, cooling, and electricity to producing power and support services. As Sweden's leading district heating company, it is natural to be involved and take greater responsibility for the entire energy system, which is transforming. Being able to do this with a long-term partner such as Polar feels particularly good, says Stockholm Exergi CEO Anders Egelrud.
Tobias Emanuelsson, CEO of the parent company Polar Structure where Polar Capacity is part, says:
– Polar Structure invests in long-term solutions that facilitate society's transformation within transport, energy, and digitization. No part alone has all the answers, and strategic partnerships with other pioneers in the industry are crucial pieces of the puzzle to succeed in the transition. Therefore, I am incredibly proud of the collaboration with Stockholm Exergi and our joint company, which is a clear example of how we can create stability, security, and reliability for Stockholm's electricity system.
For more information, contact:
Daniel Löfstedt, press manager, Stockholm Exergi, tel. 020-20 30 40
Patrik Nilsson, CEO, Polar Capacity, tel. 0766-285600
Facts about the collaboration:
Stockholm Exergi and Polar Capacity have agreed to form a joint venture to build and install large-scale battery parks in the Stockholm metropolitan area. The goal is to establish a minimum of at least 100 MW, and the first battery park of 20 MW will be ready in 2023.
About Stockholm Exergi
Stockholm Exergi is Stockholm's energy provider. Using resource-efficient solutions, we ensure that the growing Stockholm region has access to electricity, heating, cooling and waste services. We provide heat to more than 800,000 Stockholmers and our 3,000-kilometre-long district heating network forms the basis for the societal benefits that we create together with our customers and partners. We are owned by the City of Stockholm and Ankhiale and our 700 employees work every day to reduce Stockholmers' climate impact. By developing carbon dioxide capture technologies, we are committed to making zero emissions a reality.
All news